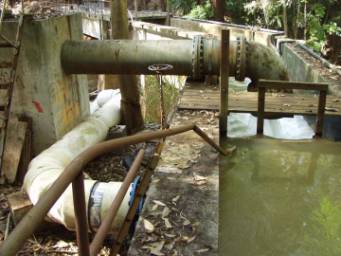 7. Start of irrigation ditch at base of dam at Lake Wilson. Effluent diverted into stream from pipe originating at Schofield Barracks Waste Water Treatment Plant.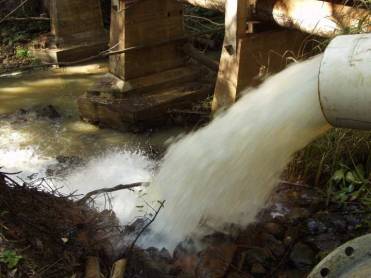 8. Effluent being discharged into Kaukonahua Stream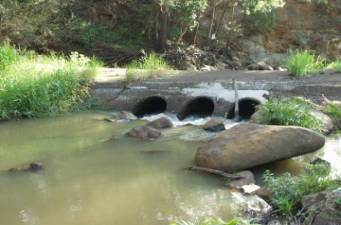 9. Turbid water approximately ½ mile from Wahiawa Reservoir dam.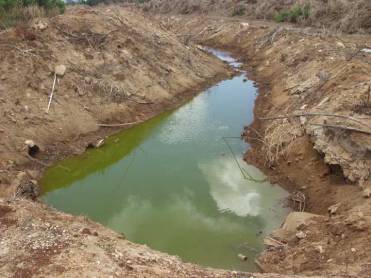 10. Trenches used to "and dispose effluent."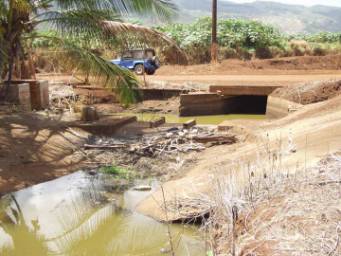 11. Dole's trench dumping into stream, into ocean.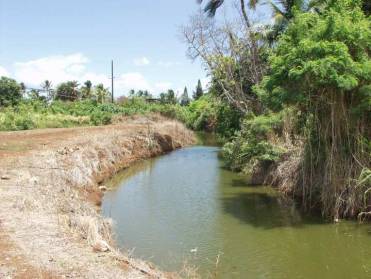 12. Channel on Dole's property leading to ocean.